Tallah : clip de "Overconfidence" et discussion sur le nu metal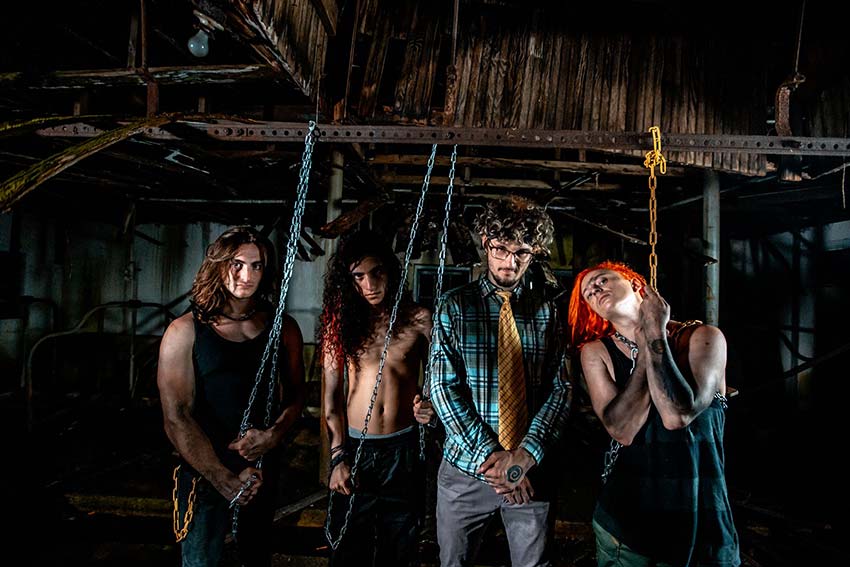 Après "Red Light" le mois dernier, Tallah (metalcore/nu metal old school) revient avec le clip de "Overconfidence", un nouvel extrait de son tout premier album, Matriphagy, à paraître le 2 octobre prochain sur Earache Records (précommande). Justin Bonitz, le chanteur de la formation, s'est exprimé sur knotfest.com à l'occasion de la sortie de la vidéo, abordant notamment ses influences nu metal :
"À mon avis, le début des années 2000 était une époque emblématique pour la musique en général, mais c'était très incroyable pour le metal. C'est en 2001 que sont apparus Iowa de Slipknot, Toxicity de System Of A Down, Lateralus de Tool et Sinner de Drowning Pool.
Hybrid Theory de Linkin Park, Infest de Papa Roach, White Pony de Deftones, The Sickness de Disturbed, Awake de Godsmack, New American Gospel de Lamb Of God et L.D. 50 de Mudvayne. En 2002, nous avons Chevelle, Wonder What's Next, Untouchables de Korn et l'éponyme de Trapt. Static-X, P.O.D., Limp Bizkit, Rammstein, etc., 1994-2005 n'a été qu'une décennie colossale pour la communauté rock/metal. J'ai nommé quelques groupes qui ne correspondent pas au genre, mais cette décennie a vraiment été la montée et la chute de ce qui est essentiellement devenu le nu metal.
En 2020, il y a beaucoup de groupes géniaux qui arrivent, qui vont tous atteindre une nouvelle décennie formidable pour la musique, mais j'ai l'impression qu'il manque quelque chose. Je ne sais pas exactement de quoi il s'agit, mais quoi que ce soit, je pense que Tallah l'a."