Sixx:A.M. annonce le nouvel album Hits
Sixx:A.M., le deuxième groupe de Nikki Sixx de Mötley Crüe, aux côtés de l'ancien guitariste des Guns N' Roses, DJ Ashba, et du chanteur James Michael, sortira l'album Hits le 22 octobre prochain sur Better Noise Music. Le projet est une célébration rétrospective des plus grands tubes du groupe et des chansons favorites des fans. Surtout, il contient 6 chansons inédites, les premières depuis 2016.
L'album sortira trois jours après la nouvelle biographie de Nikki Sixx, The First 21: How I Became Nikki Sixx. L'un des nouveaux morceaux s'intitule d'ailleurs "The First 21".
Le livre raconte la première partie de la fascinante de Nikki, que les fans ont en partie appris à travers l'autobiographie collaborative largement célébrée, The Dirt, qui a été récemment adaptée en un biopic à succès par Netflix en 2019. "The First 21" poursuit également la tradition de Sixx de définir la bande originale de sa propre vie, combinant son travail d'écrivain et de musicien pour offrir des œuvres d'art à plusieurs niveaux.
Pour célébrer l'annonce, Sixx:A.M. a sorti un autre nouveau morceau de l'album, "Skin (Rock Mix)", accompagné d'une vidéo paroles. Le morceau est apparu à l'origine sur le deuxième album studio du groupe, This Is Gonna Hurt, et est rapidement devenu un favoris des fans. Le nouveau mix, qui offre une expérience sonore plus lourde, est désormais disponible en streaming et en téléchargement sur toutes les plateformes.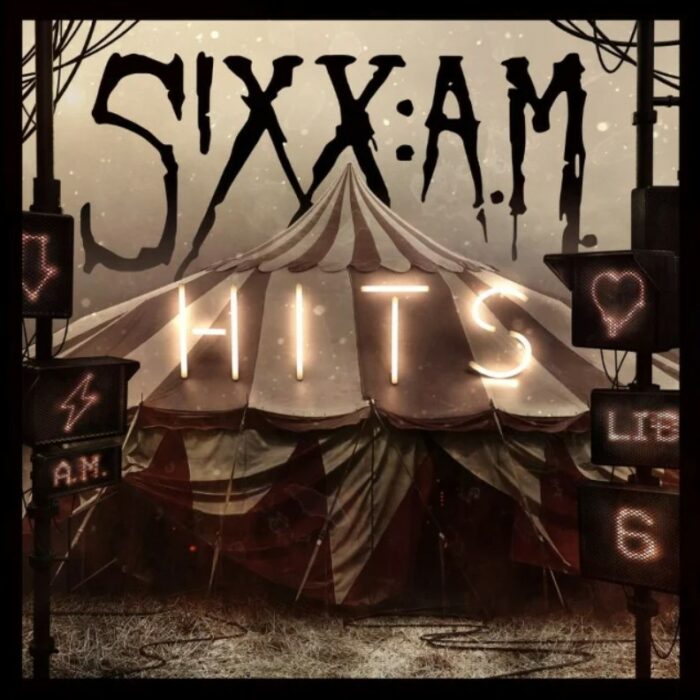 01. Life Is Beautiful (3:35)
02. This Is Gonna Hurt (3:56)
03. Lies Of The Beautiful People (3:58)
04. Pray For Me (4:13)
05. Rise (3:53)
06. Stars (3:50)
07. Maybe It's Time (4:21)
08. Skin (3:25)
09. Belly Of The Beast (3:47)
10. Are You With Me Now (4:02)
11. Girl With Golden Eyes (4:20)
12. Accidents Can Happen (4:07)
13. Gotta Get It Right (3:12)
14. We Will Not Go Quietly (4:20)
New bonus tracks:
15. The First 21 (3:20)
16. Talk To Me - Radio Mix (3:39)
17. Penetrate (4:38)
18. Waiting All My Life (3:17)
19. Skin - Rock Mix (3:50)
20. Life Is Beautiful - Piano Vocal (3:06)