David Hasselhoff + CueStack : streaming de l'EP Through The Night !
C'était la curiosité de la semaine : après notre Bernard Minet national, c'est l'acteur (et chanteur)
David Hasselhoff
qui s'associe au duo electro metal autrichien
CueStack
pour assouvir ses envies de metal ! L'association a sorti l'EP
Through the Night
, qui contient le single du même nom, ainsi que 2 remixes (dont un sur lequel a participé
Caleb Shomo
de
Beartooth
!), et 2 titres de CueStack, mais sans David, pour compléter le tout : "Transhuman Generation" et "Alive" avec un nouveau mix.
"C'est la toute première performance metal de la star de Baywatch et Knight Rider ! La collaboration a commencé en 2018 et le but ultime était de créer un projet metal avec l'homme le plus regardé à la télévision, montrant au monde son côté heavy. David a enregistré le morceau avec CueStack en 2019 à Vienne où ils ont également tourné ensemble ce clip épique.
Un autre invité spécial très connu de l'EP Through the Night est Caleb Shomo, le chanteur et cerveau du groupe Beartooth, qui a produit un remix de rétro-synth-wave de la chanson.
Streaming complet de l'EP Through The Night :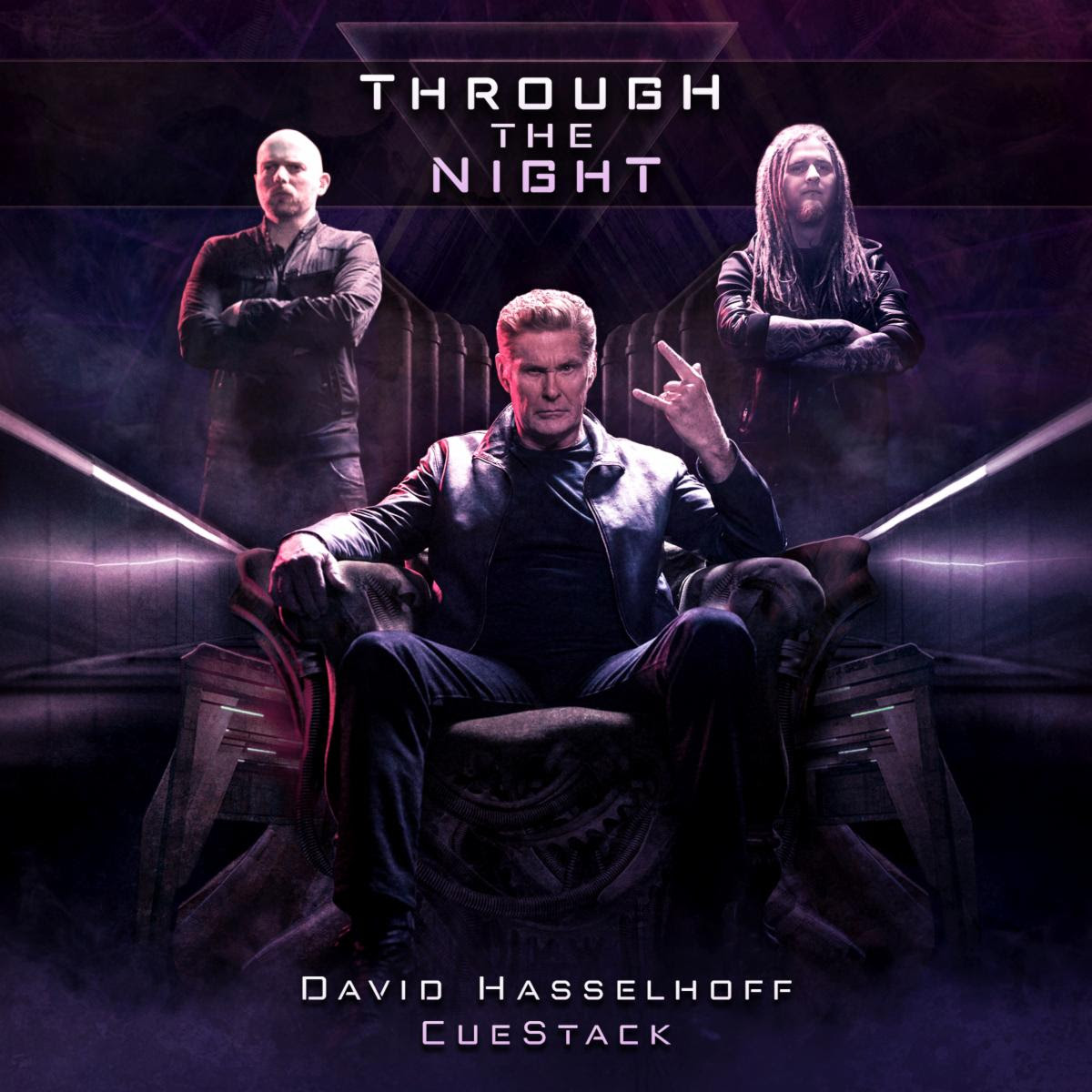 01. Through the Night (feat. David Hasselhoff) (03:24)
02. Through the Night (feat. David Hasselhoff) (Caleb Shomo Remix) (03:14)
03. Through the Night (feat. David Hasselhoff) (Acoustic Remix) (03:08)
04. Transhuman Generation (03:29)
05. Alive (2020 Mix) (04:04)