Bring Me The Horizon : nouveau single, "Ludens", le 7 novembre pour la BO de Death Stranding !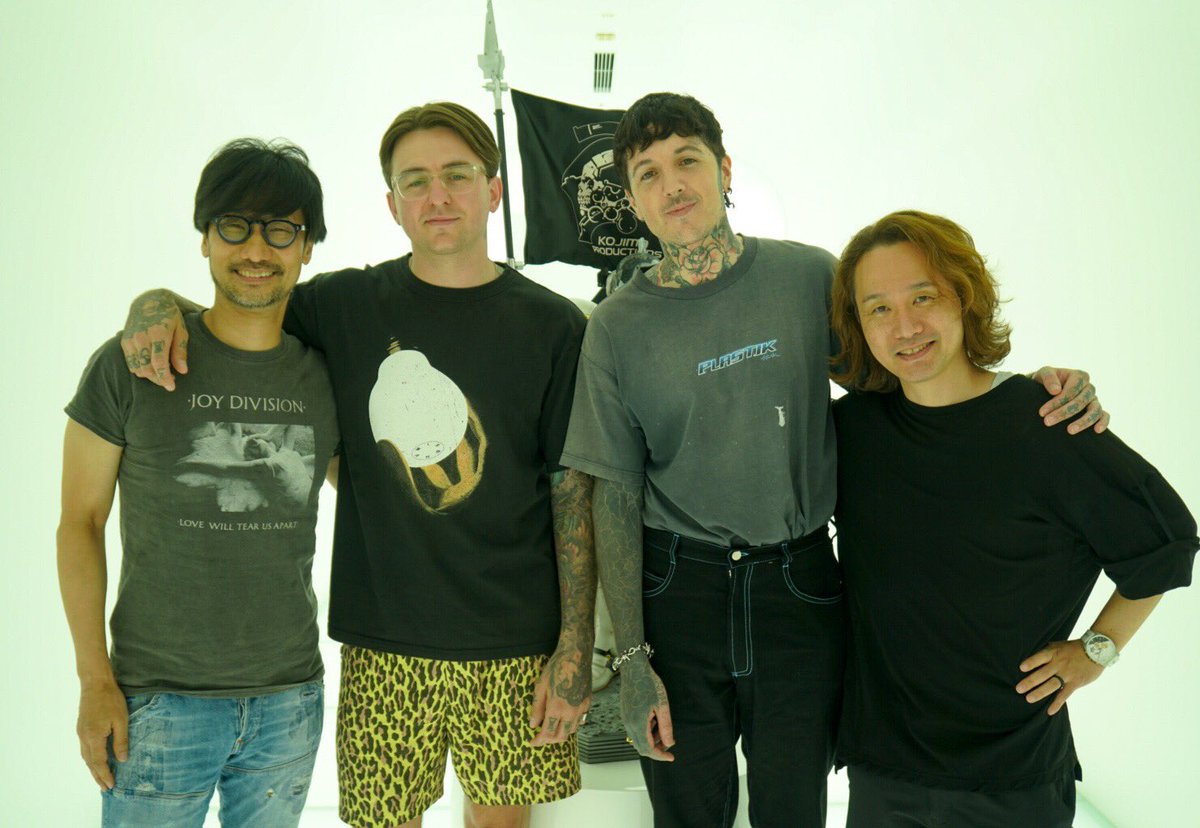 Bring Me The Horizon
(alternative rock/metal/electro) a annoncé le nouveau single "
Ludens
" pour le mois prochain, le 7 novembre ! Le morceau figurera sur la bande originale du jeu vidéo
Death Stranding
, développé par Hideo Kojima, qui sortira le lendemain.
Intitulée
Death Stranding: Timefall
, la compilation comportera également des morceaux inédits de
CHVRCHES
, Major Lazer ou encore Khalid.
— HIDEO_KOJIMA (@HIDEO_KOJIMA_EN) 15 août 2019
Une révélation qui n'en est pas vraiment une, puisque nous savions qu'un projet de compilation était en cours et que BMTH s'était rendu dans les studios de Kojima Productions au Japon en août dernier. On peut désormais vous préciser que ce nouveau morceau devrait avoir une orientation rock à la "MANTRA" et qu'un vidéoclip sera de la partie.
1 octobre 2019
01 Major Lazer and Khalid – Trigger
02 Au/Ra and Alan Walker – Ghost
03 Chvrches – Death Stranding
04 The Neighbourhood – Yellow Box
05 The S.L.P. – Meanwhile…In Genova
06 Bring Me the Horizon – Ludens
07 Flora Cash – Born within the Slumber
08 MISSIO – Sing to Me
"
Death Stranding
", le nouveau titre de CHVRCHES, peut quant à lui être écouté dès maintenant :