Korn dévoile un 3ème extrait de The Nothing avec "Can You Hear Me"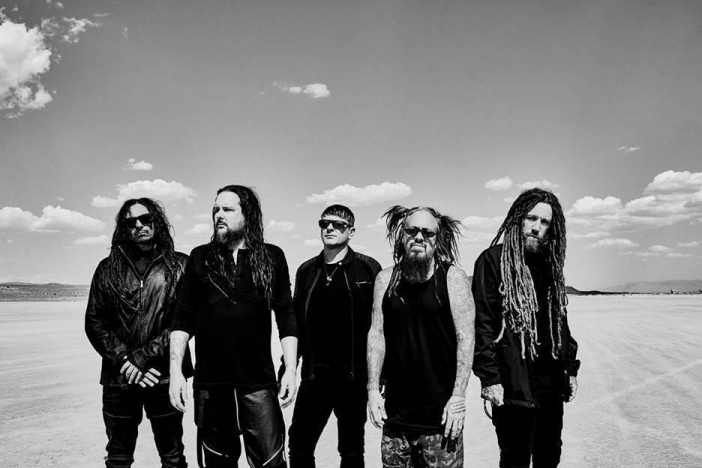 Korn
(neo metal) a partagé un nouvel extrait de son prochain album,
The Nothing
, avec un 3ème single, "
Can You Hear Me
", qui fait suite à "
You'll Never Find Me
" et "Cold". Un titre à l'ancienne dans lequel, cette fois, le groupe n'hésite pas à ajouter une electro discrète en fond, dans la lignée des récentes nouvelles influences du chanteur
Jonathan Davis
, autant dans le groupe que dans sa carrière solo.
Concernant l'écriture de l'album, suite au décès de sa femme, Jonathan confie :
"C'était la merde. Je ne vais pas dire que ce n'était pas le cas. C'était vraiment difficile. Mais c'est ainsi que j'ai toujours géré tous mes problèmes - en me jetant corps et âme dans mon art… J'ai énormément travaillé dessus. Les autres membres ont travaillé dur et ont fait un excellent travail. C'est un bilan très sombre.
C'est essentiellement moi qui traite de tout ce qui m'est arrivé l'an dernier. Très émouvant pour moi, mais c'est ce que c'est. Je suis impatient que les gens l'entendent. J'ai vraiment passé beaucoup de temps à faire ce que je voulais faire cette fois-ci".
Can you hear me? 'Cause I'm lost
And I may never come back again
And while my heart keeps holding on
I know I'll never be the same again
Le groupe a également annoncé une nouvelle série de podcast aussi nommée The Nothing. Korn y racontera "l'histoire du journaliste Matt Singer qui se rend dans la petite ville de Wellden, au Kansas, pour enquêter sur la disparition mystérieuse d'une adolescente. Il découvre rapidement que tout n'est pas ce qu'il semble dans la communauté rurale, et se retrouve dans son propre cœur de ténèbres".
L'album The Nothing sortira le
13 septembre prochain sur Roadrunner Records.