Slipknot : le clip de "Solway Firth" pour la BO de la nouvelle série corrosive The Boys !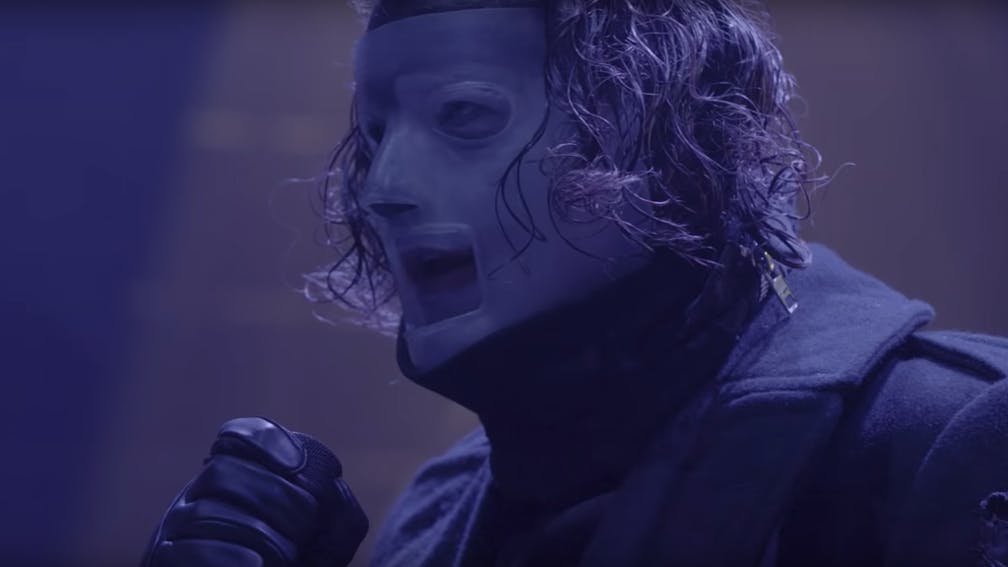 Deux semaines et demi avant la sortie du très attendu
We Are Not Your Kind
, les
Slipknot
(metal) nous dévoilent le clip d'un second extrait, "
Solway Firth
" ! Une vidéo déchaînée qui fait suite à celle d'"
Unsainted
", publiée il y a deux mois, et qui est montée avec des images de la série
The Boys
,
alternant extraits live et scènes de meurtres ! Malgré une intro un peu plus expérimentale, le morceau se montre encore plus bourrin que le précédent !
Si le nom de la série ne vous dit rien, ça ne saurait tarder, puisque la diffusion de
The Boys
débutera le 26 juillet prochain en exclusivité sur la plateforme Amazon Prime, et le show a déjà été renouvelé pour une saison 2 ! Trash, corrosive et pleine d'humour, la série est adaptée des comics de Garth Ennis, et le magazine
Premiere
vient justement d'en publier la critique : "
Une claque super-héroïque empreinte d'un cynisme mordant et d'un humour trash qui ramène la Justice League à l'âge de pierre !
".
Le show est dirigé par
le trio
Seth Rogen, Evan Goldberg et Eric Kripke, le créateur de
Supernatural
, qui sert également de showrunner, avec notamment l'excellent Karl Urban (
Preacher
) et Chace Crawford (
Gossip Girl
).
Le clip est une nouvelle fois réalisé par
le percussionniste
M. Shawn Crahan (le Clown) :
Trailer de The Boys :
Synopsis : Dans un monde fictif où les super-héros se sont laissés corrompre par la célébrité et la gloire et ont peu à peu révélé la part sombre de leur personnalité, une équipe de justiciers qui se fait appeler "The Boys" décide de passer à l'action et d'abattre ces super-héros autrefois appréciés de tous.
We Are Not Your Kind, le 6ème album studio du groupe, sort le 9 août prochain sur Roadrunner Records.