Jonny Craig : de retour en solo avec le clip de "Block Out The Noise"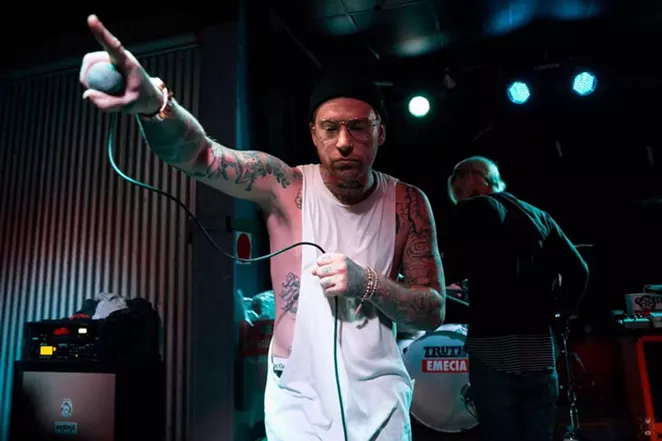 Viré de son dernier groupe en date, Slaves (ne pas confondre avec le groupe punk anglais), en janvier dernier, à cause d'une énième rechute, le trublion
Jonny Craig
(ex-Dance Gavin Dance et Emarosa) poursuit désormais en solo et prépare son nouvel album solo attendu pour plus tard dans l'année.
C'est ainsi qu'il nous partage le clip de son nouveau single, "Block Out The Noise", qui embrasse pleinement ses influences RnB :
"J'ai toujours voulu jouer de la musique de genre r&b/rap et avec ce nouveau single c'est juste le commencement. Avec cette nouvelle direction j'ai beaucoup à prouver, pas seulement à mes fans mais aussi à moi-même".
De leur côté, Slaves (alternative rock/post-hardcore) reviendront dès ce vendredi 20 h avec le
clip d'un nouveau single
, "Heavier" :
Crédit photo : Jonny Craig via Facebook.