Ice Nine Kills sort digitalement la version orchestrale de The Silver Scream 2: Welcome To Horrorwood !
Afin de fêter Halloween comme il se doit, les metalcoreux de Ice Nine Kills ont mis en ligne la version orchestrale (et instrumentale) de leur dernier album, The Silver Scream 2: Welcome To Horrorwood (2021) !
Le groupe a collaboré avec Francesco Ferrini, pianiste, compositeur, etc. pour le groupe italien Fleshgod Apocalypse, sur cette version du disque, qui est présente en physique dans le récent coffret réédition deluxe Welcome To Hororwood: Under Fire.
Le chanteur Spencer Charnas a déclaré:
"En collaborant avec Francesco Ferrini de Fleshgod Apocalypse, nous avons transformé The Silver Scream 2 en une symphonie épique et terrifiante. Chaque chanson se déroule maintenant comme une partition de film hantée faisant écho à une catacombe lointaine, appelant les enfants de la nuit à sortir et à jouer. Soyez averti, en écoutant ces arrangements d'un autre monde la veille de la Toussaint, vous pourriez invoquer d'anciens maux dont nous ne pouvons être tenus responsables. Écoutez si vous osez."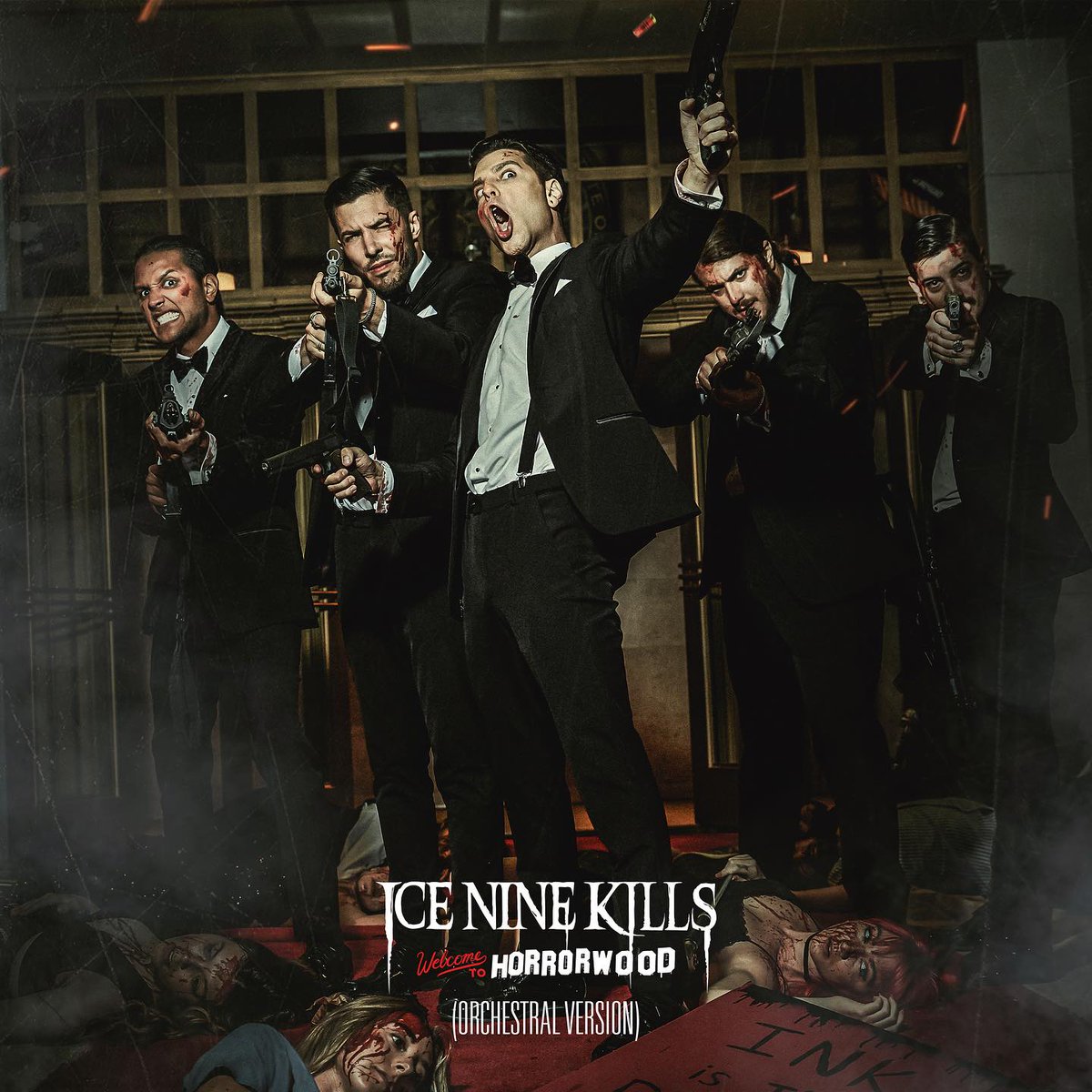 1. Welcome To Horrorwood (Orchestral Version)
2. A Rash Decision (Orchestral Version)
3. Assault & Batteries (Orchestral Version)
4. The Shower Scene (Orchestral Version)
5. Funeral Derangements (Orchestral Version)
6. Rainy Day (Orchestral Version)
7. Hip To Be Scared (Orchestral Version)
8. Take Your Pick (Orchestral Version)
9. The Box (Orchestral Version)
10. F.L.Y. (Orchestral Version)
11. Wurst Vacation (Orchestral Version)
12. Ex-Mørtis (Orchestral Version)
13. Farewell II Flesh (Orchestral Version)