Night Verses annonce un double album avec des membres de Tool, Incubus, Saosin...
Le groupe de metal progressif/post-rock
Night Verses
a annoncé la sortie d'un double album,
Every Sound Has A Color In The Valley Of Night
, qui sera publié en deux volumes distincts, le premier devant arriver le
15 septembre
sur Equal Vision Records (
précommande
). Le deuxième suivra début 2024. Le clip du deuxième single, "
Karma Wheel
", est disponible dès maintenant.
De nombreux invités de marque seront présents dans les deux volumes de l'album, notamment le bassiste de Tool Justin Chancellor, le chanteur d'Incubus Brandon Boyd, le chanteur de Circa Survive/L.S. Dunes/Saosin Anthony Green et le one-man band Author & Punisher.
En parlant de l'album, le groupe déclare :
"Cet album est une évaluation des rituels humains et du pouvoir qu'ils détiennent. Non seulement sur l'individu, mais aussi sur le monde qui l'entoure. Cela reflète comment les pratiques auxquelles nous consacrons notre énergie ont toujours déterminé la réalité que nous occupons. Pour le meilleur ou pour le pire. En fin de compte, nous voulons que les auditeurs trouvent leur propre connexion à l'album, mais tout ce disque a été composé avec différents environnements physiques à l'esprit pour chaque chanson. Visant à aligner l'expérience physique, visuelle et sonore d'une manière qui pourrait immerger complètement l'auditeur tout en lui donnant l'espace pour trouver sa propre connexion à la musique."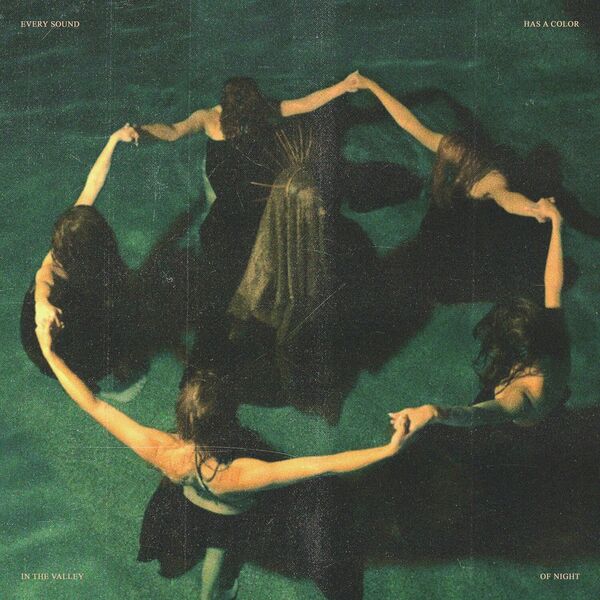 Tracklist de
Every Sound Has A Color In The Valley Of Night: Part 1
:
01 – "8 Gates Of Pleasure"
02 – "Arrival"
03 – "Rose Wire"
04 – "Karma Wheel"
05 – "Love In A Liminal Space"
06 – "Bound To You"
07 – "Séance" (feat. Justin Chancellor)
Tracklist de
Every Sound Has A Color In The Valley Of Night: Part 2
:
01 – "Plague Dancer"
02 – "Åska" (feat. Author & Punisher)
03 – "Glitching Prisms" (feat. Brandon Boyd)
04 – "Desire To Feel Nothing"
05 – "Crystal X"
06 – "Slow Dose" (feat. Anthony Green)
07 – "Phoenix V: Invocation"