ILLENIUM : nouvel album éponyme feat. Travis Barker, All Time Low, Spiritbox, Avril Lavigne, Motionless In White, jxdn, BMTH...
Gros focus sur le DJ américain ILLENIUM, l'une des rares personnalités à avoir notamment pu travailler avec Tom DeLonge (en 2020, sur le morceau "Paper Thin"), qui sort aujourd'hui son 5ème album studio éponyme, aux collaborations de rêve (avec la scène rock), dont 3 titres produits par Travis Barker !
En effet, le célèbre batteur de blink-182 est à la production sur 3 nouveaux morceaux : "Back To You" avec All Time Low, "Eyes Wide Shut" avec Avril Lavigne et "Lifeline" avec son protégé jxdn.
On retrouve également Motionless In White sur "Nothing Ever After", ainsi que la collaboration de l'an dernier avec Spiritbox sur le très bon "Shivering".
On notera également le sample de "Drown" de Bring Me The Horizon utilisé sur "Drwn" !
"Mon cinquième album intitulé 'ILLENIUM' arrive le 28/04/23 !!!! Pour moi, un album éponyme est le son de base de qui je suis. Je vois cet album et son histoire comme un prélude à la Trilogie, où je peux explorer mes inspirations musicales originales et mélanger quelque chose de vraiment frais. Il est fait pour être joué en live, avec un groupe, et nous allons l'amener sur une tournée mondiale cet été/à l'automne. Je vais annoncer les dates de tournée plus tard cette semaine ! Merci beaucoup à tous pour votre amour et votre soutien continu et pour me laisser créer ce que je veux. Je suis impatient ! ❤️
Illustration : Max Hay"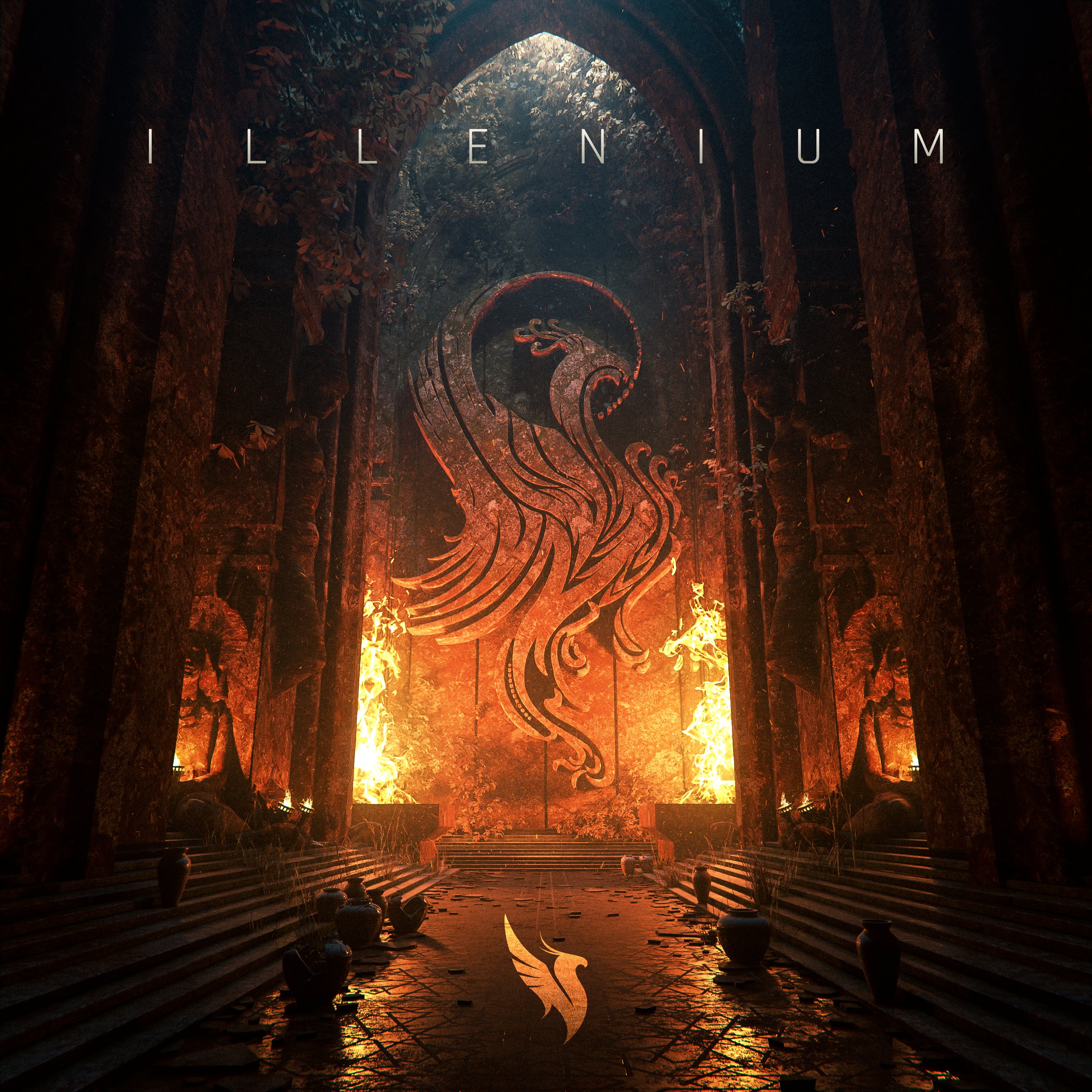 1. Starfall
2. All That Really Matters (feat. Teddy Swims)
3. Worst Day (feat. MAX)
4. From the Ashes (feat. Skylar Grey)
5. Lifeline (feat. jxdn)
6. Eyes Wide Shut (feat. Avril Lavigne & Travis Barker)
7. Shivering (feat. Spiritbox)
8. You Were Right (feat. Grabbitz & Wooli)
9. Insanity (feat. American Teeth)
10. Drwn
11. Other Side (feat. Vera Blue)
12. I Want You 2 (Stay)
13. With All My Heart (feat. JVKE)
14. Back To You (feat. All Time Low)
15. Nothing Ever After (feat. Motionless In White)
16. Luv Me A Little (feat. Nina Nesbitt)
Streaming complet :
En bonus, on vous propose ci-dessous les morceaux avec Tom DeLonge/Angels & Airwaves et Thirty Seconds To Mars (de 2021 - pour faire le lien avec l'actu du groupe) :