Tom Morello et Bring Me The Horizon s'associent pour le lourd "Let's Get The Party Started" !

Tom Morello
de RATM a partagé un nouvel extrait de son album collaboratif,
The Atlas Underground Fire
, qui sortira le
15 octobre
prochain, avec "
Let's Get The Party Started
", le morceau écrit avec
Bring Me The Horizon
!
"Bring Me The Horizon est vraiment le porte-étendard actuel du hard rock/metal aujourd'hui, et Dieu merci pour ça", s'enthousiasme Tom. "J'ai eu quelques riffs énormes et nous avons juste commencé à les mélanger avec [producteur] Zakk Cervini, qui a déjà travaillé avec eux.
Cette chanson a été écrite sur trois continents - Oli [Sykes] était au Brésil, Jordan [Fish] était en Angleterre et puis j'étais ici à LA. C'était de véritables Nations Unies du métal qui se sont réunies pour produire cette chanson, qui me donne vraiment l'impression qu'elle capture l'angoisse et la frustration de la pandémie qui se transforme en un mosh-pit de tous les temps."
Cette chanson a aussi l'un de mes solos de guitare préférés depuis un bon moment, car je creusais vraiment profondément pour faire un solo aussi dévastateur que le morceau."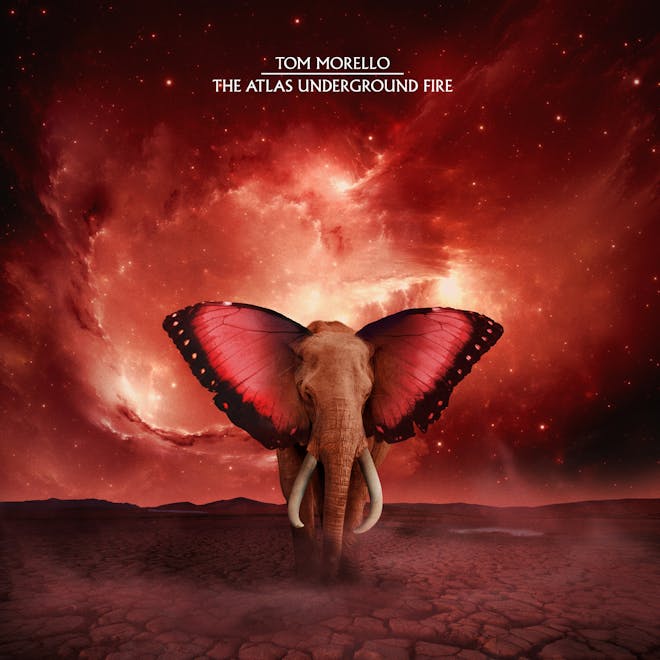 1. Harlem Hellfighter
2. Highway To Hell (featuring Bruce Springsteen and Eddie Vedder)
3. Let's Get The Party Started (featuring Bring Me The Horizon)
4. Driving To Texas (featuring Phantogram)
5. The War Inside (featuring Chris Stapleton)
6. Hold The Line (featuring grandson)
7. Naraka (featuring Mike Posner)
8. The Achilles List (featuring Damian Marley)
9. Night Witch (featuring phem)
10. Charmed I'm Sure (featuring Protohype)
11. Save Our Souls (featuring Dennis Lyxzén of Refused)
12. On The Shore Of Eternity (featuring Sama' Abdulhadi)