Découvrez le caméo de Marilyn Manson dans The New Pope !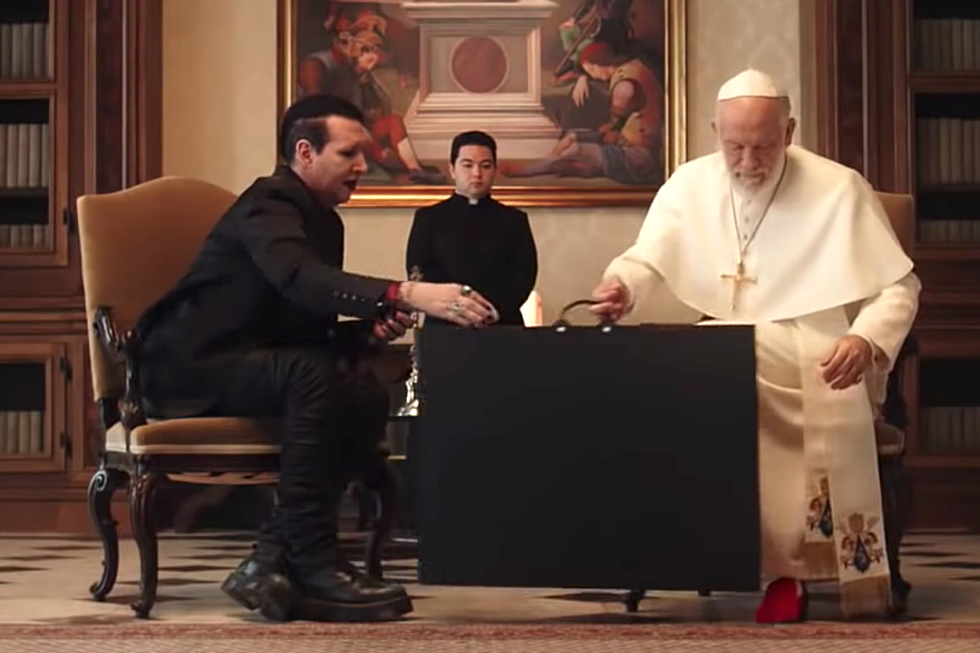 Marilyn Manson
est récemment apparu (visiblement dans son propre rôle) dans une scène avec
John Malkovich
dans la série
The New Pope
de HBO. Dans le caméo, le Reverend confond le nouveau pape avec son prédécesseur, qui est lui dans le coma.
The New Pope fait suite à The Young Pope, diffusée en 2016, avec Jude Law reprenant son rôle du pape Pius XIII, tandis que Malkovich incarne le pape John Paul III.
Il y a bien entendu quelque chose de magique dans cette rencontre, quand on connait l'histoire de Manson avec l'Eglise et la religion organisée.
Manson offre au nouveau pape l'une de ses peintures, le confondant avec son prédécesseur :
"S'il vous plaît, pardonnez-moi, saint père. Vous devez comprendre que je suis en studio depuis des mois et que je ne suis pas vraiment au courant des nouvelles, alors…"
Savourez :