Frank Carter & The Rattlesnakes annonce une édition deluxe de son 1er album
En septembre prochain, Blossom, le 1er album de Frank Carter & The Rattlesnakes (et son 3ème projet après Gallows et Pure Love), qui marquait notamment le retour au hardcore enragé de ses débuts, fêtera ses 5 ans ! A cette occasion le duo proposera une nouvelle édition vinyle deluxe qui arrivera le 18 septembre prochain sur International Death Cult.
Cette nouvelle version proposera 15 pistes bonus, 12 lives issues de la 1ère tournée et 3 inédites ("Battlefield", "Fire" et "Summer Of Blood"), enregistrées à l'époque avec Thomas Mitchener.
"Ça fait 5 belles et longues années depuis que les Rattlesnakes ont vu le jour. Tout a commencé avec Blossom, un disque incendiaire aussi viscéral que chaotique. Une expérience dans la capture d'émotions pures. Pour commémorer cet événement prestigieux, nous avons organisé une version spéciale de l'album. Trois pistes inédites ont été enregistrées au cours de la même session.
Nous les avons écoutés récemment et, malheureusement, on dirait qu'ils sont faits pour l'an 2020. En plus de déterrer de l'or ancien, notre bon ami Tom Mitchener qui a produit Blossom et Modern Ruin et a joué dans le groupe lors des premières tournées nous a rappelé qu'il avait enregistré tous les concerts de notre première tournée. Avec son aide, il a réalisé un album live qui résume parfaitement le carnage et la pure violence de ces premiers concerts.
Ce n'est pas une expérience d'écoute, c'est une immersion totale. C'est aussi proche que possible de ces concerts. Je ne suis pas sûr de tenir une note pendant 45 minutes, mais ce que vous pouvez entendre, c'est que je me bats pour revenir sur scène avec chaque once de cœur et d'âme que j'avais. Comme si cela ne suffisait pas, nous sommes finalement arrivés à faire le dernier livre, le premier livre et j'espère vraiment que vous aimez voir le chemin que nous avons parcouru.
Je suis incroyablement fier de mon groupe et des personnes qui m'ont aidé à en faire le mégalithe du rock'n'roll qu'il est en train de devenir rapidement."
Le groupe a sorti un
clip officiel
pour le titre inédit "Fire", à découvrir dès maintenant, tandis que l'édition deluxe de
Blossom
se précommande
ici
. Retrouvez également Frank lors d'un streaming en direct du Underworl à Camden, Londres, le 18 juillet prochain.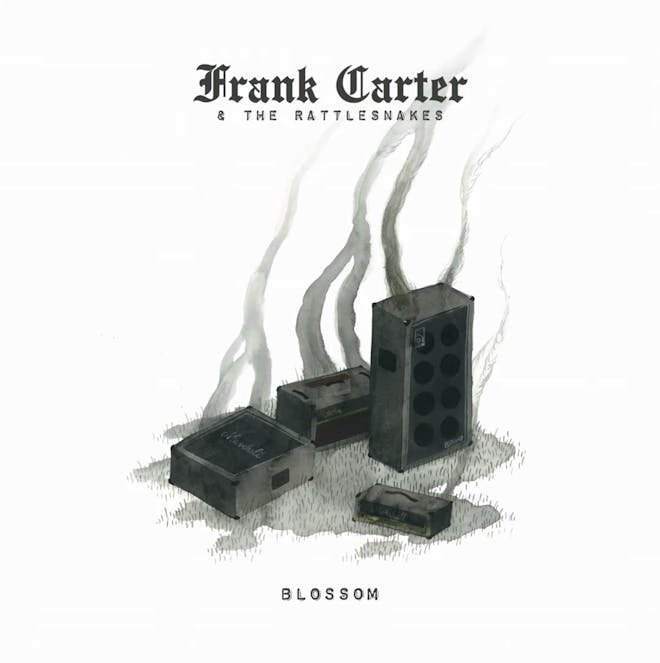 1. Juggernaut
2. Trouble
3. Fangs
4. Devil Inside Me
5. Paradise
6. Loss
7. Beautiful Death
8. Rotten Blossom
9. Primary Explosive
10. I Hate You
11. Battlefield
12. Fire
13. Summer Of Blood
14. Juggernaut (Live at The Star & Garter, Manchester, 2015)
15. Trouble (Live at The Fighting Cocks, London, 2015)
16. Fangs (Live at The Rainbow, Birmingham, 2015)
17. Devil Inside Me (Live at The Key Club, Leeds, 2015)
18. Paradise (Live at The Joiners, Southampton, 2015)
19. Loss (Live at The Fleece, Bristol, 2015 )
20. Beautiful Death (Live at Bodega, Nottingham, 2015)
21. Rotten Blossom (Live at The Fleece, Bristol, 2015)
22. Primary Explosive (Live at The Star & Garter, Manchester, 2015)
23. I Hate You (Live at The Rainbow, Birmingham, 2015)
24. Battlefield (Live at The Fighting Cocks, London, 2015)
25. Loss Alternative Version (Live at The Brickyard, Carlisle, 2015)