Le remaster de Tony Hawk's Pro Skater 1 et 2 annoncé en 4K !
En voilà une nouvelle qui va réjouir les plus âgés d'entre-nous, ceux qui se sont fait les pouces sur les deux volets de
Tony Hawk's Pro Skater
sur la PlayStation 1, puisqu'aujourd'hui, à l'occasion du
Summer Game Fest
, a été annoncé
le remaster des deux premiers jeux de la série
par le studio Vicarious Visions !
Au programme, de tous nouveaux graphismes en 4K (le comparatif dans le trailer est dingue), et le plaisir de retrouver les mêmes niveaux, tricks, musiques légendaires (Goldfinger, The Vandals, Papa Roach, Bad Religion, Rage Against The Machine, Millencolin) ou personnages, l'éditeur de SkatePark, avec quelques ajouts comme les modes multijoueurs en ligne ainsi que la possibilité de partager nos SkateParks avec la communauté.
La compilation sort le 4 septembre prochain sur
PS4
,
Xbox One
et
PC
(Epic Games Store). On peut imaginer qu'une version Nintendo Switch arrivera plus tard. Une édition collector à 100€ est déjà
proposée à la précommande
sur Amazon, avec le jeu, le contenu de l'Édition Deluxe numérique, et une planche de skate Birdhouse à taille réelle (roues et fixations non comprises).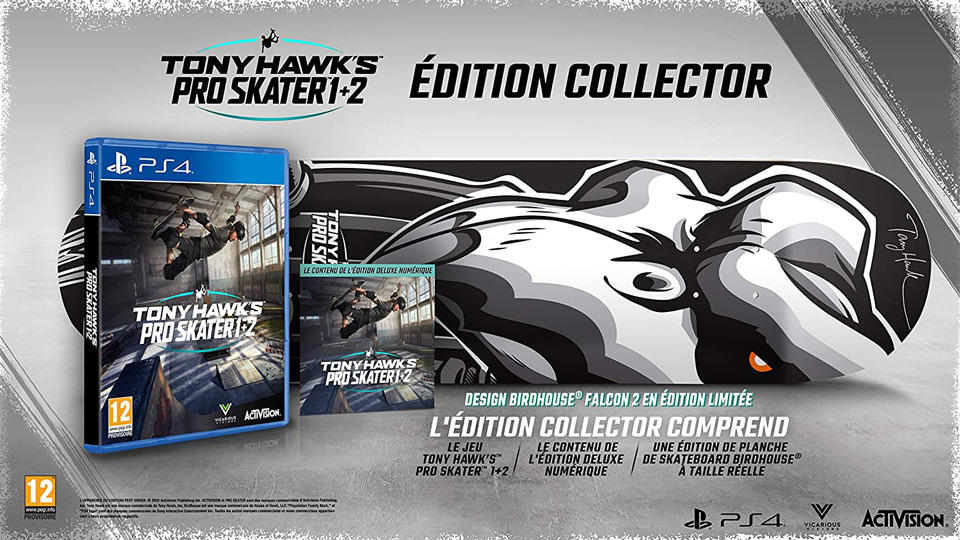 De son côté, Micromania proposera une mini planche de skate :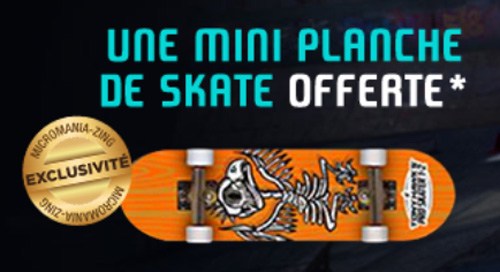 Trailer d'annonce :